Sale!
Comfy Calming Pet Bed
$22.99 – $44.99
 BUY MORE SAVE MORE!
Minimum Qty
Discount

2

+

10%

OFF

3

+

15%

OFF
4 +
20% OFF
THE LAST PET BED YOU'LL EVER NEED TO BUY, GUARANTEED!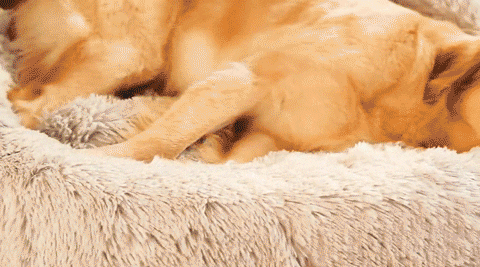 SIZE CHART
When choosing your pet's bed, we would recommend the Small and Medium for cats or small dog breeds up to 25lbs. The Large bed is suitable for dog breeds up to 45lbs. The Extra Large bed is suitable for dog breeds up to 75lbs & The XXL is perfect for breeds up to 100lbs
Eases Anxiety: Our Soothing Bed can help relax and ground your fur kids. Our bed is inspired by an age-old concept practiced by therapists to help ease anxiety.
Extra Comfort: Ideal for pets who love to curl up! The raised rim creates a sense of security and provides head and neck support, while the super-soft filling offers relief from joint and muscle pain.
Versatile Design: Available in beautifully natural colors, our pet beds seamlessly complement any room decor! And because they're finished with water and dirt-resistant bottoms, they help prevent accidental messes from reaching your floors.
Pet-Safe Materials: Durable nylon and luxurious faux fur come together to create dog mattresses that are as practical as they are comfortable!
Machine Washable: For added convenience, every bed is safe in the washing machine and dryer (Machine wash, gentle cycle. Tumble dry, low heat), minimizing pet odors and excess hair.